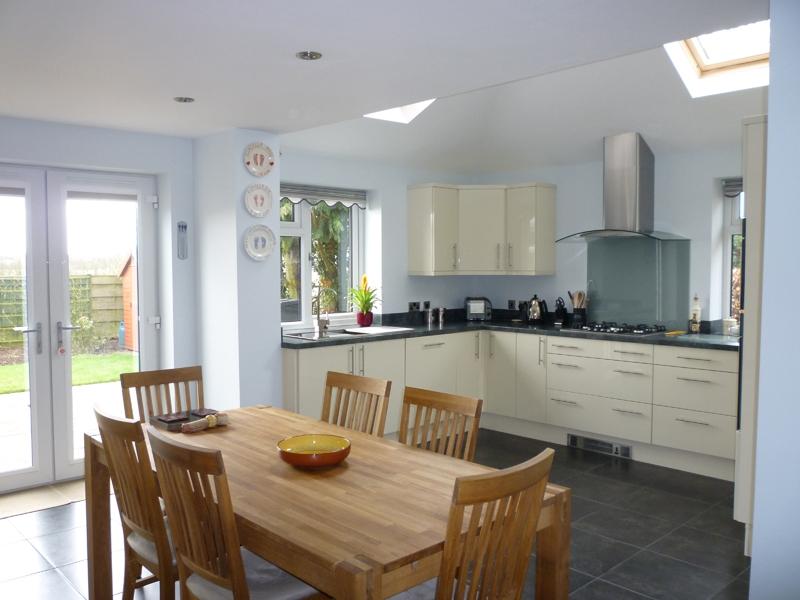 Now that we're back from holiday, I felt that I should write to you to express our thanks for the quality of your work and the care you took in building our kitchen extension.
You provided initial advice about planning the work which served us in good stead when we asked for written quotes from three local builders, Thompsons being one.  Your quote was competitive and professionally produced and you provided an indicative start time and overall time scale for the work to be completed.  We chose you because you approached the task in a professional manner and included your electrician at an early stage to enable you to refine the quote.
We are pleased to say that you met your milestones and completed the work within your quote – on time and on budget.
You and your colleagues, not forgetting Nigel the electrician and Dave the plumber and his people, also provided suggestions about improvements to our original plans for which we were grateful and which have made such a difference to the finished development.
You also provided an introduction to a supplier of kitchen units and appliances which saved us a considerable amount of money and which resulted in a much better quality kitchen overall.
Your staff and partner contractors were polite and considerate at all times and treated our house with respect.  Their sense of humour made the upset all the more bearable and we would be grateful if you could thank them on our behalf.
We would not object to you passing on our remarks to prospective customers and would be pleased to confirm the contents of this letter with any who choose to telephone.
Chris and Jenny Hudson 10/06/2015